Are you in a Happy State of Mind?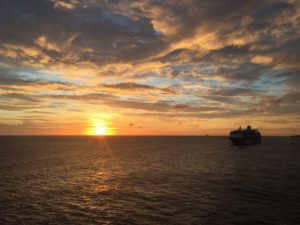 If you are, that's awesome. If you're not, when were you last in a Happy State of Mind? Close your eyes and imagine what that felt like. Capture those feelings again even if it is fleeting. Then open your eyes.
How did that feel?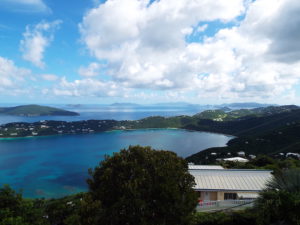 Were you able to mentally get those feelings back?
We are all different. What makes you happy? Would knowing that someone is covering your back give you a sense of well-being make you happy? What does it feel knowing you can turn to someone you trust to get a problem resolved?
What if something bad happened and you needed help  immediately what would you do? What if you had an icon on your phone that you could click and get connected to a Law Firm immediately for assistance? Without having to pay them a dime?
What would that be worth to you? Wouldn't that reduce your stress level? How do you feel knowing you have the power to make that happen?
It is not your fault you didn't know you had this option.
The wealthy can always afford lawyers. You have the power to level the playing field. Can you see the value in having access to your very own Law Firm when you need to talk to a lawyer?
Would you mind if I reviewed some of the situations having a lawyer to turn to can make your life better?
Landlord tenant situations – 
Crooked Landlord – Let your lawyer handle it!
Hazardous home conditions – Let your lawyer handle it!
Get your lease professionally reviewed by your lawyer
Consumer Finance – 
Tax disputes, audits – Let your lawyer handle it!
Debt collection – Let your lawyer handle it!
Fraud – Let your lawyer handle it!
Traffic – 
Speeding tickets – Use your phone to send the citation pic to your lawyer
Traffic Court –  Let your lawyer represent you without you being there
Accidents – Call your Law Firm immediately. 24/7 access for emergencies
Estate Planning – 
Will and Power of Attorney – Let your lawyer create and manage that
Death and taxes – Your lawyer will take that burden away from you
Real Estate- 
Buying 0r Selling – Your lawyer will work with you on these transactions
Employment – 
Mistreated at Work – Let your lawyer resolve those issues for you
Wrongly fired – Heck yes, put your lawyer to work for you
You can use your lawyer also for the following situations:
Collection
Family Law
Civil Litigation
Criminal
There is much more. Would you like to see?
You can find out more about a company that can do that for you by clicking HERE!
Where do you go from this point? 
You can do nothing

you can ask me more questions

you can FIND OUT MORE from this LINK 
How cool is that! I will be happy to help you when the time is right.
How does it feel to be one step closer to being LEGALLY protected?
How does it feel to be able to talk to a lawyer for anything that could resolve problems for you?
I have one more thing!
Would you like to know a secret?
You can earn money while being legally protected!
When you experience the benefits of having peace of mind, share your good fortune with others. How would you like to get paid for that?  And why not? As human beings most of us love to help each other especially by sharing good experiences.
Make a list of issues giving you STRESS that require legal attention. You can then talk to your lawyer and tell them what is bothering you. Do that as soon as possible to kick the tires so to speak. Go through the check list I provided above and see if any of those situations apply to you. I feel so confident that you will love being treated as a VIP and that your issues will be addressed promptly.
I also feel confident you can hardly wait to tell others. Just like I did. So why not get paid?
Earning some extra money will also enable you to live a stress free and happy life.
Read  the Pros and Cons of the company that can give you peace of mind by clicking the link below:
I want to welcome you to your Happy State of Mind!