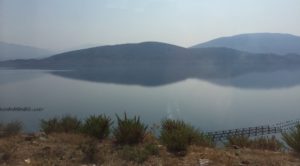 I am glad you asked this question. A while back I also asked How Do I Start My Own Online Business! There are other leading questions that must be asked ahead of this question. Can you guess what they are? I'll bring them up below. Feel free to comment on these questions or even bring up others in the comment section of this page.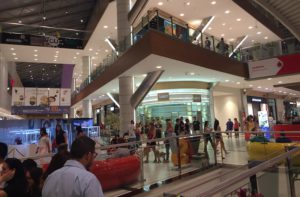 What will be your product or service?
You could be selling products you make personally. For example, custom printed T Shirts. Etched drinking glasses.
If this is not the case you may want to enter into the field of Affiliate Marketing. This is a great time to do that as almost all the major companies like Amazon, Walmart, Nike etc. offer this option.
Clearly you wouldn't want to market everything these companies carry. You would not be adding any value to potential customers to purchase through your affiliate site.
I suggest you select a category that you are passionate as well as being very knowledgeable about. You could leverage this fact to provide value to your potential customers. We shall dig deeper on this topic later.

How do you plan on creating your website?
Let's face it. You will need a website to create an online presence. Do you know enough about this subject to construct one for yourself?
You can find many sources that provide web building systems that make it very easy to do this. Let me caution you about going it alone. Constructing a beautiful website is only the start. This part is actually the easiest. Key components of a basic website are words and pictures. When you use pictures it is critical that you do not use copyrighted material. I decided to use pictures that I took myself or royalty free. Since the focus of my website is an online business I will pepper it with subject matter that are connected with business.
Do you have any idea what drives traffic?
Having a great website alone will be of no use if very few people view it. Sure, you can find tips online to boost your chances. Or you could purchase ads. When you're starting out, funding is often a problem. Spending money on ads will be a challenge to get a decent return on your investment.
It would be far more productive if you used techniques in the web creation  process that will organically attract viewers to your website. This process is an art as well as a science. Experts have spent years trying to perfect this skill, and conducted countless tests before they developed the "magic" formula. Ads can come later to scale up your business once you start generating a decent income. You will have the funds then.

Have you thought what your niche will be?
Even when you decide on a category such as travel, fashion, or health products to name a few, these fields in themselves are very large. A common myth is you need to satisfy the needs of as many types of customers as possible to make money.
Think about this for a moment. One manner of providing value is to write articles and blog posts in areas such as reviews, the benefits, feature trade offs, competitors and why the products you are promoting are the better choice. There are many more ways how you can help customers to make an informed decision.
Would have the time to do all of this for hundreds of products? How many items do you think you could cover to begin with? My suggestion is to start of with no more than 20. Even this could be too much depending on the type of product you choose.
Does this make sense to you?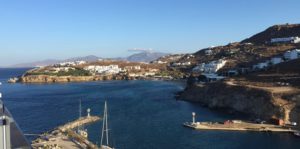 Once you select a niche, what next?
You create titles for your articles and start writing. There is a right way and a  wrong way to do this. You  do not need to be a major in English to write good copy.
If you were talking to a friend about a product you were nuts about, how would you tell them? Think writing in a conversational style. Very similar to the approach I am doing now.
While you are going through this process you need to understand how to use keywords (phrases) to get your blogs and articles ranked on the first page of the major search engines like Google, Bing and Yahoo.
Let me ask you this. When you are trying to find something in Google what do you write in the question line? Do you ever get amazed about the number of web pages that appear that addresses the question you asked? If you study the results closely, not all the web pages presented to you were ads based. You will find that many, and in some cases even the highest ranked web page were not a result of ads.
How do you think that happened? The owners of those websites made effective use of keywords.
I have a secret for you. There is no need to use guesswork to come up with effective keywords. Online tools are available to stack the deck in your favor. You will have to work for it. The first set of keywords you come up with may not rank high at all. You will have to be creative and use trial and error techniques.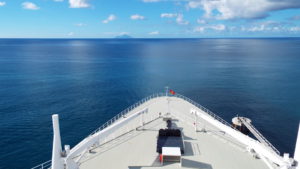 Would you like to know an easier way forward?
The questions and ideas I have brought up above only scratch the surface. Wouldn't you like some help in creating your business website and positioning it for ever growing traffic?
How about being able to learn from experts who have spent more than a decade perfecting the process to build a thriving online business?
You can. And I want to invite you to check what I am talking about for FREE. You don't even need to provide your credit card to gain access.
This company has over 1,400,000 members worldwide, who are doing exactly what I stated above. I am one of them. Many of my  website pages are ranked on the first pages of Google, Bing and Yahoo search engines when customers are looking for what I have to offer.
Since you landed on this web page you have access to all of my website where you can find out what my niche happens to be. I only started building my website about three months ago.
As good as it is there is still much room for improvement. Give me a few more months and it will look even better and have more helpful articles in it.
Right now, you are interested in how to start your own online business. You probably entered the phrase, "How to start my own online business" into Google. Or something close.
You can discover this magical world where you can learn to do that at your own pace. Just click the link below.
This process will ask you to enter a valid Email address to unlock the door to this world. You will find  answers to help you start your own online business. Remember, it costs you nothing to check it out.
When I discovered this amazing world I felt so excited! How does it feel to be so close to learning the secrets that others just like you and I have used to build hugely successful online businesses. I hope you get excited about it too!

I'll see you on the other side where i'll have some cool bonuses awaiting you!