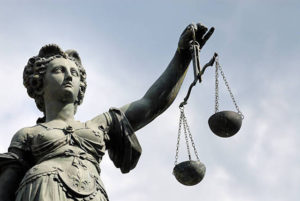 There are so many ways to be taken advantaged off. It becomes so common that we accept this sad fact as a way of life. Wouldn't it be amazing to be able to right these wrongs in an affordable stress free way?
Yes you can!
Equal access to the Law just like the wealthy is something you can have.
But first let's review the types of wrongs you can face in everyday situations.
DEBT COLLECTION HARASSMENT – A Personal Story
The Great Recession of 2008-2009 laid waste to the welbeing of so many people. I was in that group. Retirement was a few years away before my pensions and social security would kick in. I was laid off just before the Great Recession. I managed to change careers to have some income coming in. It was not enough to pay all our bills.
We stopped paying our credit card bills as well as the mortgage. The banks were very busy taking care of a whole lot of people in similar situations to us. They left us alone for a bit. This gave us breathing room. But the letters and phone calls from the bank and the credit card companies were relentless.
Fortunately we subscribed to this program that gave us access to legal help. Our Law Firm explained to us that the best way forward was to declare bankruptcy. However, if we were not current with our mortgage, we would lose our home. They advised us to proceed with the Government Home Affordable Refinance Plan introduced by the Obama administration. They helped us with that process.
Once the application went in all foreclosure proceedings, debt collection calls and letters from the bank were halted. It took a year to get approval. Our mortgage was upside down. We were fortunate to get a plan that cut 30% of our principal as well as drastically reduce our interest rate. Thankfully we could make our new monthly mortgage payments.
The Law Firm proceeded with our bankruptcy petition. Until this move took place we continued to get debt collection harassment calls, threats and letters. Once our bankruptcy application was filed all creditors were informed that we were now under the protection of the bankruptcy court. And that they would be breaking bankruptcy law if they continued with their collection tactics.
Miracles of miracles, all these nasty calls and letters stopped. Thanks to our lawyer. I lost count of the number of hours our lawyer devoted to our case through innumerable phone calls, helping us with the process of filling out the application, submitting the application and accompanying us to the hearing at bankruptcy court. Within three months our debts were discharged by the bankruptcy court. All $300,000 of it!
If it's ok with you I'd like to tell you how much it cost us. Besides our low monthly subscription of $49,95 (this included Identity Theft Protection as well as legal services) we got a 25% discount from the specialist lawyer who helped us. He charged a flat fee of $1,400. Court fees were $350. The most valuable outcome for us was peace of mind and a renewed financial stability.
Just one year later lending companies were trying to loan us money again. My car was old so I took this opportunity to purchase a two year old car. The interest rate was a tad high at 8% but still very affordable. I also qualified for credit to install solar panels on our roof. The icing on the cake. our home mortgage was also discharged but the bank agreed that we could still own it if we maintained our restructured mortgage.
When you have debt collection harassment you do have options you should check out. And if you want any information on the company we used I'll add a link here: LegalShield
If you are in a similar situation please consider using our way out of the problem.
HOME RENTING ISSUES
When you rent a home or an apartment, you need to sign a lease. This document is primarily designed to protect the rights of the owner or landlord. What about your rights? Do you ever read the agreement thoroughly and understand it all?
When you subscribe to our legal plan you can get your lease reviewed by a lawyer specialized in this field within three days of document receipt. They will tell you exactly what the "gotchas" are. If necessary they can help you amend the lease to make sure your rights are protected to your satisfaction.
Doesn't it make sense to take preemptive action rather than suffer the consequences after the fact?
EXPOSURE TO FRAUD
Fraud is one of the most common injustices around. Doing business online has amplified fraud to a whole new level. If you experience fraud no matter what kind it is, you can call your Law Firm and get connected to a lawyer expert in this field to give you advice on how to handle the situation.
Your lawyer will get all the necessary information from you. In most cases they will write a letter to the party that subjected you to fraud that will invoke applicable legal terms to make them reconsider. Often this will result in the wrong being righted. If this doesn't work your layer will advise you on the next step.
Doesn't having a lawyer on your side reduce the helpless feeling you would have had if you tackled this on your own?
CONTRACTOR DID A BAD JOB OR OVERCHARGED
When you need the services of a contractor to do work in your home, always create a document that describes exactly what services will be provided and for what amount and payment terms. This is yet another document you can get your Law Firm to review for you to make sure your rights are protected.
There may be occasions that the work does not get completed to your satisfaction. Or the job drags on behind schedule. Once again, you can contact your Law Firm and get them to communicate with your contractor in legal terms to make sure they meet the agreement they signed up to. And if not, to compensate you for the shortcomings. This kind of compensation could be entered into the agreement before it is signed off.
What price is there to having peace of mind in stressful situations like this?
TRAFFIC CITATION OR ACCIDENT
One of the most common traffic citations is for a speeding . After I lost my job I took on other jobs that required a lot of driving. Inevitably I got several speeding tickets. The last one would have been a huge problem if I was found guilty because it would have affected my drivers license.
I called my Law Firm and a lawyer was assigned to represent me in Court. I explained my situation to her and asked her if there was anything she could do to get my citation reduced.
She was able to talk to the police officer and managed to get him to amend the charge to a level where my drivers license would not be affected. There was no way I could have dint that myself. The lawyer saved me and I didn't even have to be in Court. This service was part of the legal plan and it cost me nothing.
VACATION GONE WRONG
When we go on vacations the plan is to have a good time with as little or nothing going wrong. There are many areas where things can go wrong. It can start with your flight. You could be given a room that didn't meet acceptable standards. Tours could go wrong. What do you do? You could ask for compensation. Would that be enough to pay for a replacement vacation? Perhaps not.
What if you could have your lawyer send the various establishments a stern letter demanding appropriate compensation. Or else! The chances are you would get compensated enough to pay for another vacation. Be honest. If I hadn't told you about the option about using a lawyer would you have thought about that? Off course not because the cost of a lawyer would be more than what your vacation cost. But not if you have the right legal plan.
A WINNING ADVANTAGE
The above is just a short list of situations where you could use legal help to right the wrongs you experience. Having access to affordable legal help can give you a winning advantage.
How do you get this legal advantage? Go to the next page for all the details.
There is one more thing. There is a way you can earn some extra money by telling others about these benefits. If they subscribe you get paid. Isn't that cool? I will explain more about this option too in the next post.
Please let me know if you can relate to any of the issues discussed above. I welcome any kind of feedback, good or bad. Suggestions to make improvements will also be much appreciated. Each post has a comments section below to write what you think. Co click the subject link shown on the right if the comments window is not there. Thanks a bundle!